Curbside waste pickup in Clark County — including garbage, recycling and yard debris — is provided by Waste Connections, Inc. You can learn more about your service at the Waste Connections website, or check out this handy Curbside Service and Recycling directory.
Related articles: Recycling Done Right | Household Hazardous Waste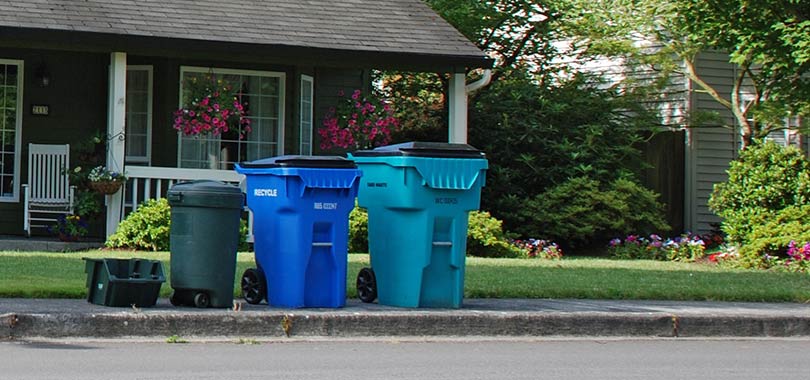 Yard Debris
Curbside yard debris collection is provided by Waste Connections, Inc. You can place leaves, weeds, pruning, grass clippings, brush and woody material up to four inches in diameter and under five feet in length in your curbside yard-debris cart for pick-up. Please, no food, household or hazardous waste, vegetables, paper or plastic bags, dirt, sod, rocks, pet waste, or branches over 4 inches in diameter or over 5 feet in length.
For details about curbside yard debris collection,

download this information sheet.
Recycling
Want to learn more about what recyclables can go in your Big Blue recycling cart? We've got everything you need to know on our Recycling Done Right page.
Correct Set-Out
Please make sure that all carts are spaced at least 3 feet apart and 5 feet from any vehicles. This allows the driver to stay in the truck for this automated service.
Self-Haul
Please visit recyclinga-z.com or use the tool below for locations that will accept dropped-off materials.