Electronic waste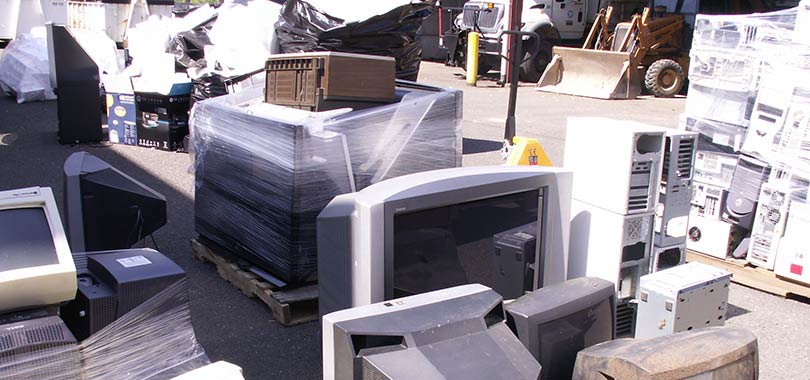 Disposal of Electronic Waste
Unwanted electronic products can be recycled free-of-charge through E-Cycle Washington. Local drop-off sites are available to collect the following items: computers, monitors, laptops, tablet computers, televisions, portable DVD players and e-readers.
According to the Washington State Department of Ecology website, "The majority of the electronics are disassembled for recycling here in Washington. Some electronics go out-of-state for processing and some materials are exported for recycling at approved facilities. However, obsolete electronics are not exported to third-world countries. Metals, plastics and glass are separated and sold as commodities to be reused as raw materials in the manufacturing of new products. On average only 2% of the total volume goes to a landfill - mostly particle board from cabinet TVs. Toxic materials such as batteries, leaded glass, circuit boards and fluorescent tubes must be managed properly by approved recyclers. Ecology also requires recyclers to meet standards designed to protect worker safety and health as well as the environment."
For a complete list of drop-off locations in Clark County, use Recycling A-Z and type "electronic materials" into the search box.