Green Blog
News about our community as it relates to the environment
Love Waste a Little Less This Valentine's Day
This year Valentine's Day falls on a Friday, and that may be cause for celebration throughout the weekend. Whether you plan on buying gifts for your significant other, children, parents, friends, coworkers and/or pets; treating yourself to something special; or purchasing an "anti-Valentine's Day" gift, consider these ideas that cut down on waste:
Even as fewer consumers have official Valentine's Day plans,
those who do celebrate are spending more than ever
. Approximately $20.7 billion was spent in 2019. –
National Retail Federation
Jewelry: An estimated $3.9 billion spent in 2019

Look for pieces that are long-lasting and are made of sustainably sourced metals and minerals. Or do you have an heirloom or special item from your home to gift?

An Evening Out: An estimated $3.5 billion spent in 2019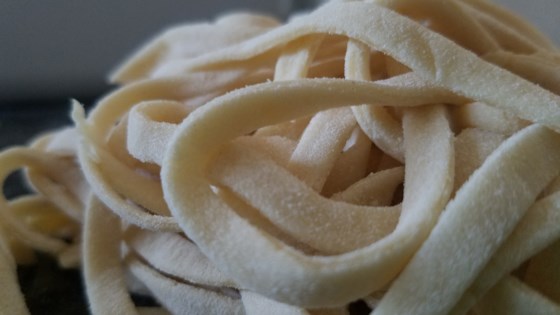 Egg, flour, water and salt!
Make a meal at home getting creative with the ingredients stocked in your refrigerator and pantry. Have you tried making your own fresh pasta?

Flowers: An estimated $1.9 billion spent in 2019
Avoid cut flowers that only last a few days and opt for a potted plant or flowers that can be planted outside in the spring. How about planting a tree with someone special and watching it grow together?
Clothing: An estimated $2.1 billion spent in 2019
Instead of buying
new clothing
, visit a boutique consignment shop or
thrift shop
, and curate an outfit for your special someone.
Candy: An estimated $1.8 billion spent in 2019
Have leftover candy bars or chocolate from the previous holidays? Make an easy
2-ingredient fudge
!
Gift Cards: An estimated $1.3 billion spent in 2019
What's the appeal of experience gifts? For many consumers, it's an opportunity to create a special memory or simply be unique. Consider gift cards to dance or cooking classes, comedy shows, or a hot air balloon ride.
Greeting Cards: An estimated $933 million spent in 2019
Grab a pair of scissors and get savvy using photos, stickers or other reusable or recyclable items around your home.
Short on time? Print out the Valentine cards below that double as fill-in coupons for your loved ones!
​