Green Blog
News about our community as it relates to the environment
Reusable bags: Safe to use during the pandemic – bring yours to these grocery stores in Clark County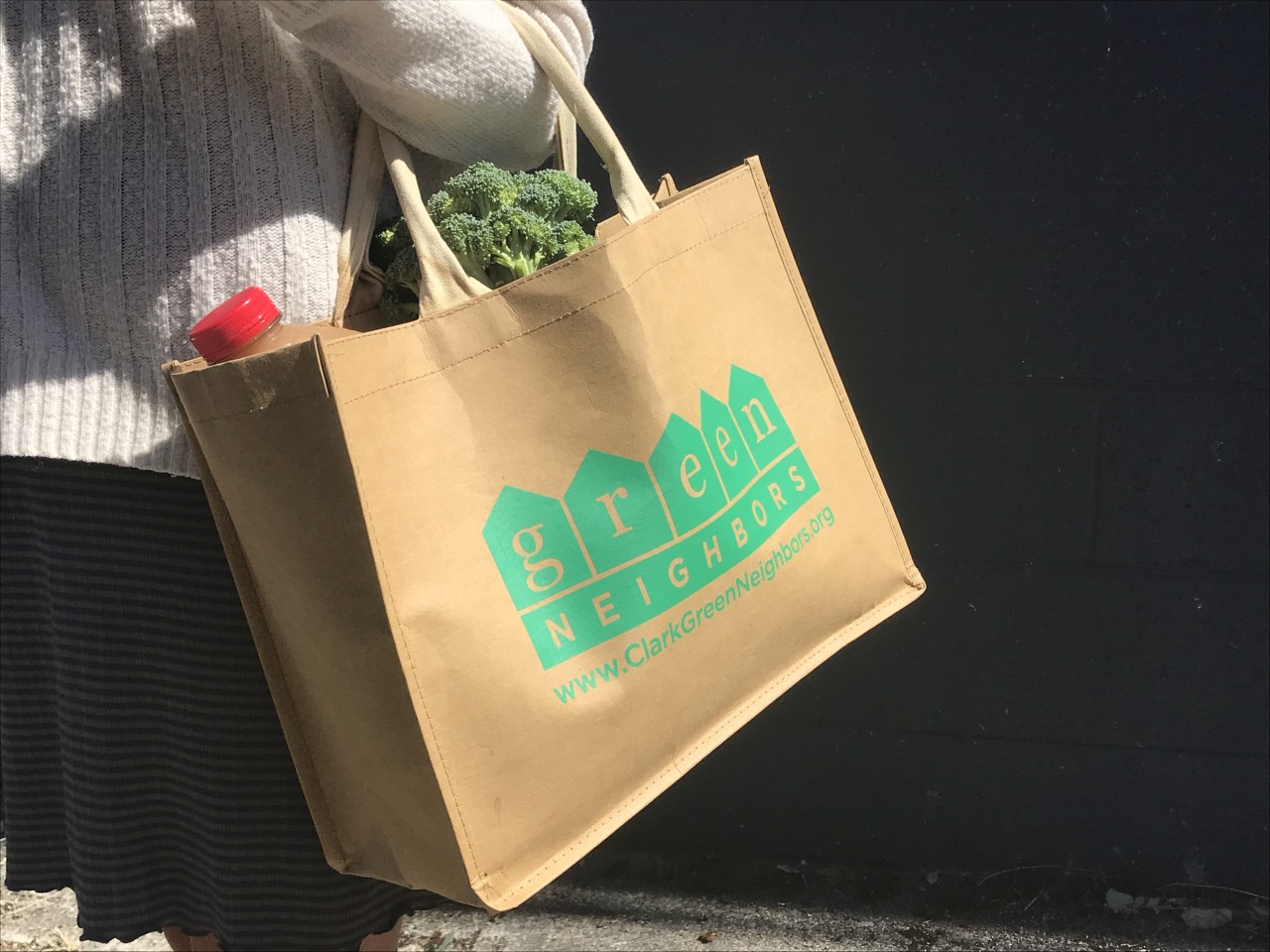 Reusable bags do not increase risk of COVID-19 transmission
The initial confusion and unknown elements of how COVID-19 spreads between people led to a rise in the presence of disposable, single-use items: plastic bags, paper coffee cups and takeout containers to name a few. This was understandable in the early stages of the pandemic since scientists couldn't say with certainty that items like reusable bags brought into grocery stores wouldn't be a vector of transmission for the virus. There is now reason enough to believe that reusable items, when used hygienically, do not represent an increase in the risk of transmission.
In June, a consortium of 119 public health experts including epidemiologists and virologists responded to the troubling rise in plastic use and disposable items by releasing a statement saying

:



"Based on the best available science and guidance from public health professionals, it is clear that reusable systems can be used safely by employing basic hygiene."

Health Expert Statement Addressing Safety of Reusables and COVID-19
The experts go on to detail best practices for making use of reusable items during the pandemic and outline why reusable alternatives to single-use disposables do not represent a signifigant risk for the transmission of COVID-19.
Despite limiting reusable bags earlier in the pandemic many Clark County grocery stores are again allowing customers to bring their own bags with a couple caveats:
Bag items themselves
Avoid putting reusable bags on any surface that other customers or workers may touch directly
---
Staying safe and sustainable
In an
article
for the Huffington Post, food safety expert
Jeff Nelken
said that to be safe reusable grocery bags should be cleaned after every time you use them. In the age of the coronavirus, this is even more pertinent than before. Luckily, he said, it's very easy to do.
If you have disinfectant wipes on hand, Nelken said, you can use them to give your bags a good wipe down — but make sure they contain disinfectant approved by the Environmental Protection Agency, and to be sure to follow the instructions on the label.
---
Grocery stores allowing reusable bags
This is not an exhaustive list of grocers in the county, but please be aware that these protocols may change without notice.
Albertsons

Customers can use own bag

Customers must bag items themselves

Chucks

Chucks prefers that customers don't bring bags into store, but they are allowing it

Customers bringing in their own reusable bag must bag their own items while the bag is in the cart
The bag cannot go on the belt


Costco

Customers can use own bag

Customers must bag items themselves

Fred Meyer


Customers can use own bag

Customers must bag items themselves

Grocery Outlet

Customers can use own bag

Customers must bag items themselves

Natural Grocers

Customers can use own bag

Customers must bag items themselves

New Seasons Market

Customers can use own bag

Customers must bag items themselves

QFC

Customers can use own bag

Customers must bag items themselves

Safeway

Customers can use own bag

Customers must bag items themselves

Target

Customers can use own bag

Customers must bag items themselves

Trader Joe's

Customers can use own bag

Customers must bag items themselves
There is a table outside where customers can bag up their own items

Walmart

Customers can use own bag

Customers must bag items themselves

WinCo

Customers can use own bag

Customers must bag items themselves