Opt out of junk mail to cut paper waste
Credit card offers, catalogs, coupon booklets, flyers and phone books... All of these things can be recycled, but if you didn't want them in the first place, a better way to deal with them is to take your name off their mailing or delivery list. There are several companies that offer an 'opt out' service.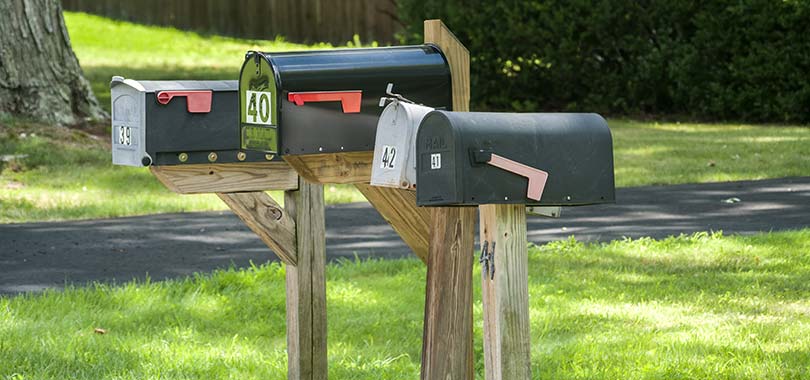 Opt Out — Marketing Junk Mail
You can have your name removed from marketing mailing lists by contacting the Direct Marketing Association (DMA). Visit the DMA's website at dmachoice.thedma.org, by email to [email protected] or by telephone at (212) 768-7277. Online registration is free. The DMA also offers a mail-in option with a $1 fee for residents. You can enter up to three individuals at the same address. Include your complete mailing address and a check or money order for $1, and mail to DMAchoice, Direct Marketing Association, PO Box 643, Carmel, NY 10512.
Opt Out — Telephone Directory
You can opt out of receiving telephone directories at yellowpagesoptout.com. It may take up to 12 weeks for the selections to be accepted by the publisher's internal systems. Note: Directory publishers listed on the site generally do not accept opt-out requests from third parties or websites proclaiming to submit such requests on your behalf. Protect your personal information by using the website to work directly with the directory publishers.
Opt Out — Catalog Choice
Catalog Choice offers a free, basic service to opt out of unwanted catalogs, coupons, credit card offers, and circulations delivered to your home or business. Additional services are available for a fee. Visit their website to learn more: catalogchoice.org.
Opt Out — Junk Faxes and more
Unsolicited advertisements sent to your fax machine are sometimes called "junk faxes." In most cases, Federal Communications Commission (FCC) rules under the Telephone Consumer Protection Act and Junk Fax Prevention Act prohibit sending junk faxes. To stop unwanted junk faxes, unwanted calls, text or robocalls, go to the FCC's website at fcc.gov/stop-unwanted-calls.