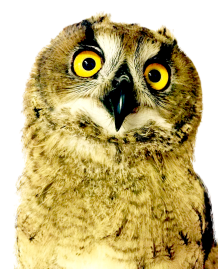 Celebrate Five years of Green Neighbors with Live Owls and Bat Talk
Sunday, October 15, 2017, 01:30pm – 04:30pm
We are so excited to recognize five successful years of our Green Neighbors program. Please join us to celebrate this milestone by welcoming our special guest speaker, The Falconer, a wildlife biologist, conservationist and licensed falconer. What is the difference between a nocturnal and diurnal creature? How do they fly without making a noise? What do they eat? What conservation efforts can we do to ensure these animals have a future? Meet some LIVE owls and learn all about these creatures who hunt in the night.
Then, we will dig deeper by dissecting a real owl pellet! Find out what these night creatures eat by picking apart pellets to discover bones, skulls and teeth. Try to figure out which type of animal was contained in the pellet using charts and pictures.
What about other nocturnal creatures, such as bats? What comes to mind when you think about bats? Vampires and dark, scary nights or do you think about action heroes and fruit? Hollywood has given bats a bad rap but they truly are the heroes of the night, eating insects, spreading seeds and even pollinating plants! Bet you didn't know that you can thank a bat for the banana in your lunch box and the peaches in your cobbler! This time of year, we see lots of scary pictures and hear a bat-load of misinformation about these helpful mammals. Come learn about these fascinating & essential twilight creatures and you'll soon be a bat happy bat steward.
Come enjoy a cupcake and celebrate this milestone with us and the creatures of the night!

Location:
Water Resources Education Center
4600 SE Columbia Way
Vancouver, WA 98661