Not Part of the 'Big Blue' In-Crowd
There are a lot of items that should NOT go in the blue curbside recycling cart. We know that people get excited about recycling and it feels good to do the right thing. Often that leads to 'wish-cycling' and our response to that is 'when in doubt, leave it out.' We've made a list of thirteen of those items and, although there are many more, we hope you'll make an extra effort to dispose of these where they really belong.
If you aren't sure whether an item belongs in Big Blue, please do not put it there, no matter how much you would like to recycle it. Having non-recyclable items mixed into the cart creates additional work for the crews who have to sort it out and results in the wrong materials being bundled together and sent off to the markets where they may cause entire loads to be redirected to the garbage. It can also cause damage to machinery, injury to workers and may harm the environment.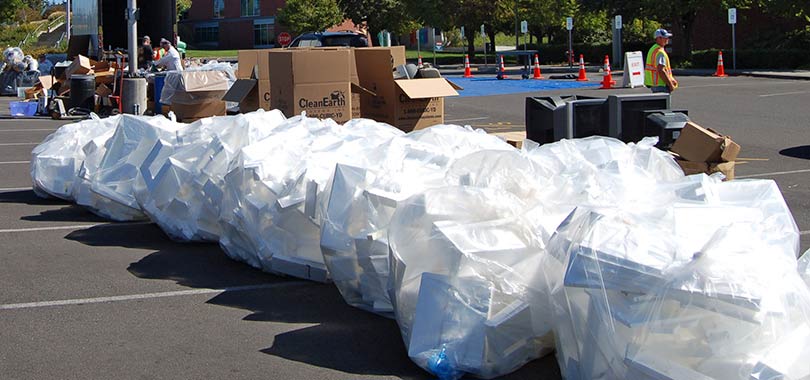 Here are some common wish-cycled materials:
1.

Plastic Bags/plastic wrap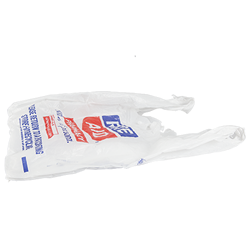 Plastic bags and wrap are the worse items to place in Big Blue. From the bags you get at the grocery store to the wrapper on your bread or paper towels, none of these items belong in the recycling cart. They can clog the machines and cause a safety hazard for workers who have to cut them out with knives. This also creates down time for the system and that costs all of us money. Return plastic bags and film to your local grocery store to be recycled.
2.

Glass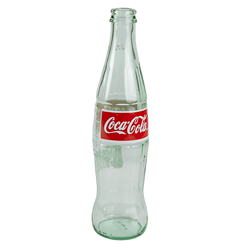 All glass bottles and jars belong in a bin next to Big Blue. It's important not to put them in the cart because they can break and cause injury to workers plus damage to machinery. And remember, no lids, ceramics, window glass, drinking glasses or incandescent light bulbs. All of these unrecyclable items belong in the garbage (unless they can be donated for reuse). CFLs belong with Household Hazardous Waste.
3.

Sharps

Hypodermic needles, syringes and lancets are dangerous because they can injure people and spread germs or disease. Needles placed in Big Blue will then go over the sort line where workers can get stuck by them. This could result in medical testing, undue stress, and possibly serious medical conditions.
4.

Cords/Wires/Tangly things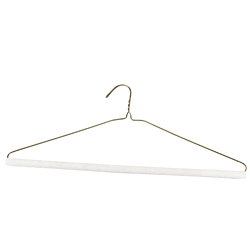 Although these items may be made of recyclable materials, they belong in the garbage because of their shape. Materials on this list include hoses, ribbons, wire clothes hangers and rope. They can wrap around equipment and break the machinery used to sort the mixed recycling. Place these items in the garbage.
5.

Block Foam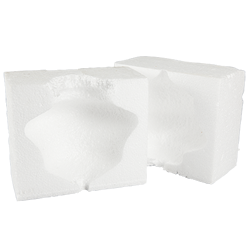 Everyone gets this stuff at some point in time. It takes up lots of room in the garage and needs to be kept clean and dry in order to be recycled. It isn't taken at the curb but you can drop it off at one of the Green Neighbor Recycle Day events. Just have a small piece or two? Put it in the garbage – it costs more in greenhouse gas emissions to drive it to be recycled. If you have a lot of block foam to dispose of, or if you collect a bunch from your friends and neighbors, you could drive it to Central Transfer and Recycling.
6.

Food Soiled Paper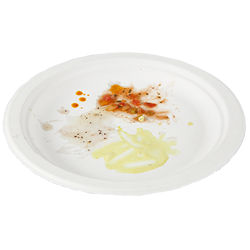 Always put food-soiled paper in the garbage. This includes items such as used napkins, paper towels, paper plates or pizza boxes (some people tear the lid off the pizza box and recycle the non-greasy top half in Big Blue). Food residue weakens the quality of the paper for recycling and can contaminate other materials in the same load.
7.

To-Go Containers and Cups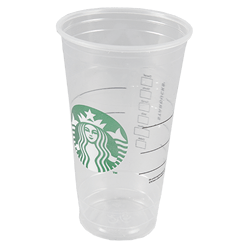 All containers and cups that you bring food or drinks home in belong in the garbage. They are likely food-soiled but even if you rinse them thoroughly, they likely contain some level of plastic or special chemical that prevents them from breaking down or getting soggy when food or drink is placed in them. This plastic/chemical makes this garbage only. Try to bring a reusable cup or mug when you stop out for a drink and you might consider bringing reusable containers to bring home your leftovers in too.
8.

Loose Shredded Paper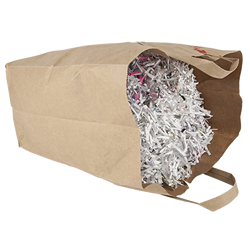 Paper that has been shredded is too small to sort. The pieces drop through the equipment and cause a mess at the recycling facility. Don't shred paper unless it really needs to be shredded for security reasons. Shredding shortens the fibers and makes it much less desirable for use at the papermill. It can be placed in your backyard compost pile and will quickly break down. If you feel like you must place it in Big Blue, put it in a paper bag with the top stapled shut, but only as a last resort.
9.

Clothing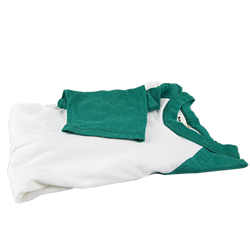 Clothing is not recyclable but it is definitely reusable! Take your unwanted clothing to a local thrift store. Even if it can't be worn again, they will likely have an outlet just for the fabric. If you just don't have time for that, it needs to go into the garbage.
10.

Household Hazardous Waste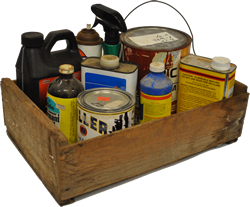 Household cleaning products, automotive fluids, garden chemicals and other hazardous materials from your home should be taken to the transfer stations during HHW collections hours on the weekends. Paint can be returned to some local paint stores.
11.

Electronics (E-Waste) and Batteries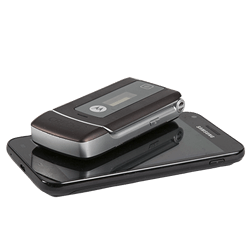 Television sets, computers, monitors and other electronic products you no longer want can be disposed of at numerous locations in Clark County for no charge. To get a list of drop-off locations, visit Recycling A-Z and type 'electronic materials' in the search box. Household batteries should be placed in a zip-loc bag and placed on the lid of Big Blue.
12.

Diapers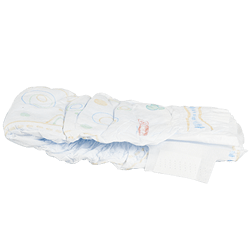 Diapers and other sanitary products are not recyclable and should not be placed in Big Blue. Please place these items into the garbage.
13.

Plastic Packaging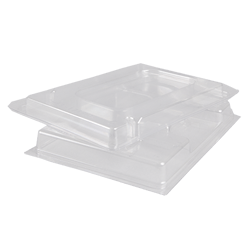 Plastic packaging or 'blister packs' should not be recycled in Big Blue. If you want to go the extra mile, you can separate any paper or cardboard from the plastic and recycle that while placing the plastic in the garbage. Plastics are a long and complicated topic. Visit our page dedicated just to plastics for more detailed information.