That's a wrap! WasteBusters 2017
The 2017 WasteBusters Challenge took place for 21 days in March and was successfully completed by 322 community members throughout the County! Together, participants pledged to change their waste habits in one of three ways:
Reduce food waste by thoughtfully planning meals each week, and sticking to the list when grocery shopping
Reuse coffee mugs and water bottles instead of using to-go disposables
Recycle everything that is accepted in curb-side recycling
Participants who earned at least 500 points in the WasteBusters challenge were eligible for the prize drawing for an iPad Mini. Congratulations to Julie C., who was our drawing winner! She pledged to improve her recycling and learned a lot from WasteBusters!
Related articles: Thoughtful consumption | Food: Too good to waste | Recycling Done Right | Repair Café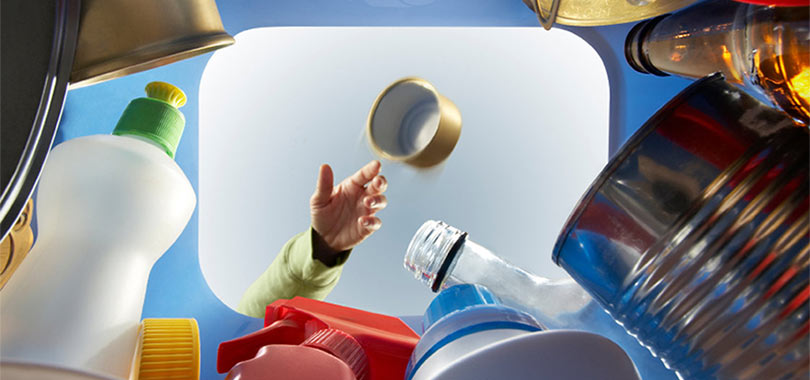 Reduce—why reduce our food waste?
There are many complex steps involved in the life cycle of the food we eat. From the farm to our homes and to the landfill, our food takes greater journeys than we can imagine, consuming fuel, water, and energy along the way. It takes a lot of resources to get food to our tables, and throwing it away is wasting more than just the food; it wastes all of the time, water, fuel, and energy that went into getting the food to us.
While food is lost at every step of the supply chain, consumers throw away the most, with Clark County wasting 25% of all purchased food. Many Americans don't have enough to eat, while the rest of America continues to waste good food. Reducing waste is one step towards feeding the hungry. It is time to change our habits and bust our waste!
Reuse—beating our 'to-go' addiction!
Buying coffee and tea to-go is so convenient and fast that billions of people have added this to their daily routine. The average American office worker will use 100–500 of these throwaway cups every year! Certainly plenty of resources and energy go into making these cups, only to be tossed after a half an hour of use.
This habit is even more wasteful as to-go coffee cups are not recyclable in Clark County. Fortunately, this is a habit that can easily accommodate a reusable cup or mug! If we transition to using our own cup or mug, we can have our cake and eat it too: drink what we want without adding to our environmental impact!
Recycle—optimizing curbside service!
In Clark County, 20% of our garbage includes items we could have recycled curbside, which adds up to a wasted $6 million each year! The best way to reduce this waste is not on the waste collection side, but on the side of residents and businesses. Sorting garbage after it is collected is nearly impossible, so it is up to businesses and residents to sort everything they can into their recycling cart from the start, without contaminating the recycling bin with unrecyclable items. The only thing stopping us is ourselves!