Save your 2017 New Year's resolution for WasteBusters this March!
With the New Year comes a new WasteBusters challenge! We are excited to create some friendly competition in communities throughout Clark County once again. Last year we pledged to reuse bags and beverage containers, and took action against wasted leftovers. Close to 600 people participated, so we invite you all to join us again. This year the challenges will be new, but the goal is the same: Bust Waste!
WasteBusters is an online waste-reduction competition that has engaged Clark County residents to produce less garbage and waste less food to make our county healthier and more sustainable. New to the challenge this year, we are encouraging businesses to sign up and show us how green they can be!
Our pledges will be announced in February and our three-week competition will be from March 10–30. If you would like a reminder to sign up for WasteBusters, enter your e-mail in the WasteBusters Mailing List box. We look forward to taking on these challenges with you!
Questions? Contact info@clarkgreenneighbors.org
Related articles: Thoughtful consumption | Food: Too good to waste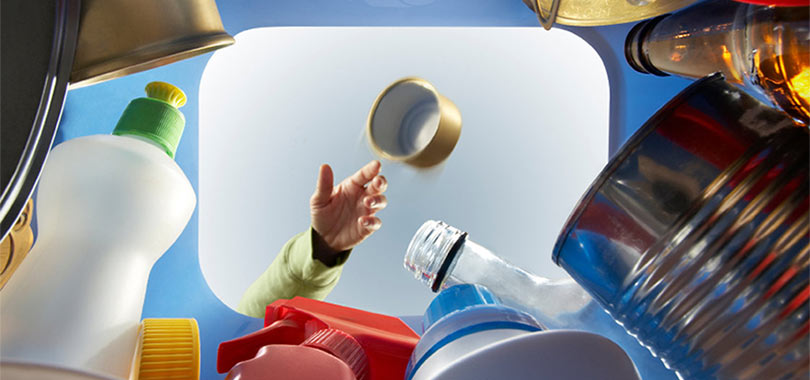 Last year's waste busting actions
Pledge to bring and use reusable bags when you shop
Pledge to bring and use a reusable beverage container for your "to-go" drinks
Pledge to designate one day a week to eat leftovers
Why Bust our Waste?
Waste is unavoidable in our current society, but we can all do our part to help. Starting to notice how much we throw away in our lives is the first step. Making simple adjustments to our habits is the next step. Reducing waste is more important than ever because of the rapidly growing population in Clark County.
In a waste stream analysis of Clark County, 20% of landfilled waste could have been recycled in our blue curb-side recycling bins. Furthermore, 33% of the waste stream was organic material, such as food scraps that could have been avoided through thoughtful consumption. If everyone pledged to reduce their waste in one of our challenges, we could greatly reduce the waste we send to our landfills.
Why 21 days?
Some say it takes a minimum of 21 days for a new habit to form. Whether myth or truth, most would agree that the timeframe is short enough to stick with and be inspired, yet potentially long enough that it just might work. The goal is for it to become a normal, everyday action.