Recycling at your apartment, condo, dorm, or other multifamily residence
Do you live in an apartment, condo or other housing unit where more than one family shares the same garbage and recycling service? Garbage and recycling services in these settings is provided and paid for by property owners. If you're unsure about what you can throw in recycling, or you need some tips and resources to share with your neighbors, check out the info below.
Do you own or manage an apartment complex, condo or other housing where multiple families share trash and recycling services?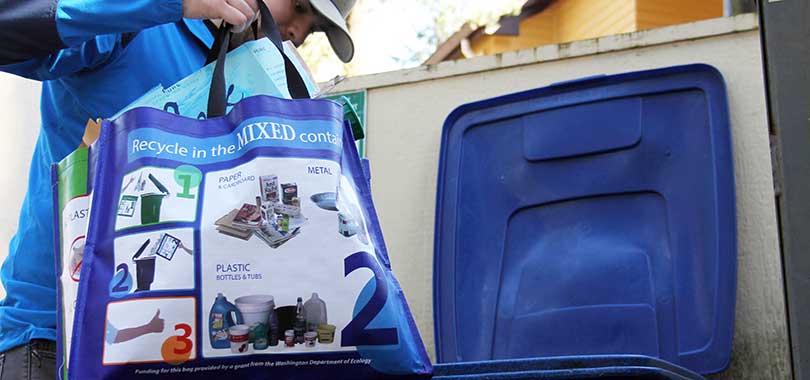 Multifamily recycling and garbage
Plastics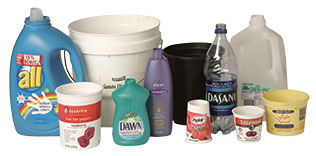 These go in the recycling –
Bottles – rinse
Plastic tubs – rinse, discard lids
Plastic buckets – 5 gallons or less, rinse if needed
Nursery pots – clean
Plastic not allowed in the recycling –
Hoses, stretchy plastic, plastic bags, plastic wrap, plastic packaging, and motor oil or household hazardous waste bottles.
Paper & Cardboard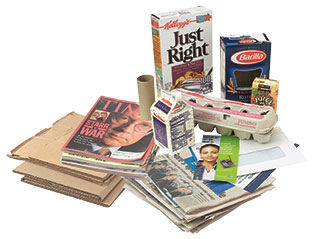 These go in the recycling –
Newspaper, magazines, junk mail, phone books, paper bags, cereal boxes, gift and shoe boxes, writing and printing paper.
Cartons (i.e. soy milk and soup boxes) – rinse
Cardboard – remove tape, flatten and cut down to fit inside cart
Paper not allowed in the recycling –
To-go containers/cups, shredded paper, paper towels, napkins, dirty or food-soiled paper, loose shredded paper, diapers, wet-strength cardboard, and glue/tape.
Metal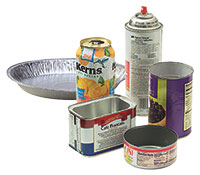 These go in the recycling –
Aerosol cans – MUST be empty to recycle, discard lids
Aluminum and tin cans – rinse
Scrap metal – less than 35 pounds, no larger than 24 inches in any dimension, remove any attached plastic, rubber or wood. NO automotive parts.
Metal not allowed in the recycling –
Propane tanks, auto parts, electronics, batteries, sharp items, wire clothes hangers, appliances
Glass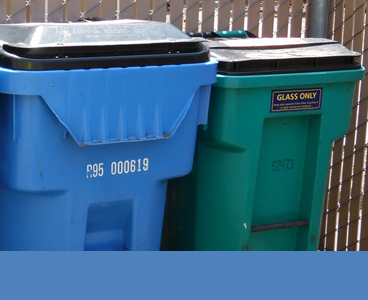 Glass goes into it's own, separate recycling cart. Do not put glass into mixed recycling.
These go in glass recycling –
Not allowed in glass or mixed recycling –
Lids, ceramics, window glass, drinking glasses, light bulbs, etc.
Garbage
It's tempting to put some of these items in the recycling, but these items can contaminate the recyclables and should go in the garbage:
Plastic bags, plastic film, wrappers, plastic packaging
To-go containers, soiled paper, single-use items, disposable diapers, sanitary products
Block foam food packaging and cups
Freezer boxes and microwaveables
Bulky Items
Bulky items like mattresses, furniture, shelves and desks cannot be disposed of in the garbage or recycling. Do not leave bulky items in garbage enclosures. Contact your property manager for disposal options or search the Recycling Widget below.
Household Hazardous Waste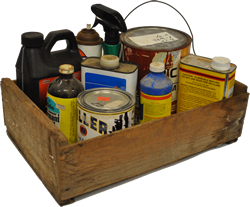 Do not dispose of these items in the garbage or recycling. All residents can take hazardous waste to hazardous waste facilities for free drop-off.
Automotive products, used oil
Chemicals
Mercury-containing items
Medication and sharps
HOW to recycle at your residence
Multifamily communities come in all shapes and sizes: apartments, dormitories, condominiums and more. Follow these steps to recycle right at your community:
Locate your nearest recycling area. Ask your property manager to show you. Recycling areas typically have roll carts, recycling dumpsters, or cages that are for collecting recycling. Glass roll carts are typically blue-green, and slightly smaller than mixed recycling carts.
Bring recyclables to the community recycling carts or containers. If you use a plastic bag to carry out recycling, never leave the plastic bag in the mixed recycling — you must empty contents first and either reuse or discard the plastic bag in the trash.
Why does it matter?
Recyclables (except glass) can be mixed together in your recycling cart or recycling dumpster. Mixed recycling goes into the recycle truck together and plastic, paper and metal items are separated by machines and hand-sorting at the recycling facility. Glass should always be recycled separately in your glass recycling cart.