See natural gardens in action
The 2021 Natural Garden Tour is Live!
---
Each year the Clark County Green Neighbors program organizes a self-guided tour on the third Sunday in July of the most vibrant and enchanting natural gardens in the county. All of these gardens thrive without the use of synthetic chemicals and include a wide variety of natural features and innovative gardening techniques.
Related articles: Naturally Beautiful Backyards | Information Archive - Resources For a Natural Yard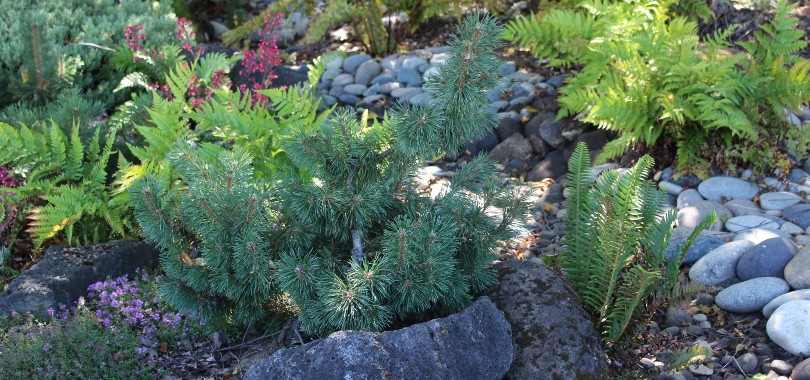 Keeping health and safety in mind, we are continuing with a virtual format for our 16th year. The 2021 Natural Garden Tour will showcase 13 selected gardens in an interactive virtual format, incorporating a video tour, GIS Story Map, photos and more! Join us on this virtual tour to draw inspiration on creating or enhancing your own garden oasis.
2020 Recap
Last year we invited the public to view videos and click through photos in our story map. There have been over 8,300 video views and counting for 14 household gardens, 3 backyard wildlife habitat gardens, and 2 demonstration compost sites located around the county! Participants admired a variety of plants and learned about water conservation, composting, inviting wildlife into the yard, and many other techniques that help us live in balance with the ecosystem. 
Why Garden Naturally?
Common chemicals kill many insects beneficial to the health of your garden and they compromise the garden's ability to fight pests. By learning natural gardening techniques, you can minimize the use of chemicals to control diseases and pests. By removing chemicals from our management practices, we help to keep a healthy environment for pets and children, while also protecting local wildlife and water sources.
Garden Hosts
Have a natural garden you want on the tour? Let us know! To participate, residents should practice environmentally friendly gardening techniques and willing to offer public tours of their yards and gardens. Contact Green Neighbors at [email protected] or 564.397.7352 with your interest in hosting.
More Resources: Wildlife | Water Conservation | Master Composter Recyclers  | Community Gardens
Archives