Big Blue recycling cart
Big Blue is for a mix of recyclable materials. Accepted plastic, paper and metal are collected together in Big Blue and are separated at the Material Recovery Facility (MRF). Multifamily complexes may have a blue dumpster in place of Big Blue. Either way it is really important to recycle the correct items and it is also important for them to be clean. Contaminants, in the form of either unrecyclable materials or food residue, can result in an entire load being sent to the landfill. When in doubt, throw it out. And please, NO plastic bags, glass or shredded paper.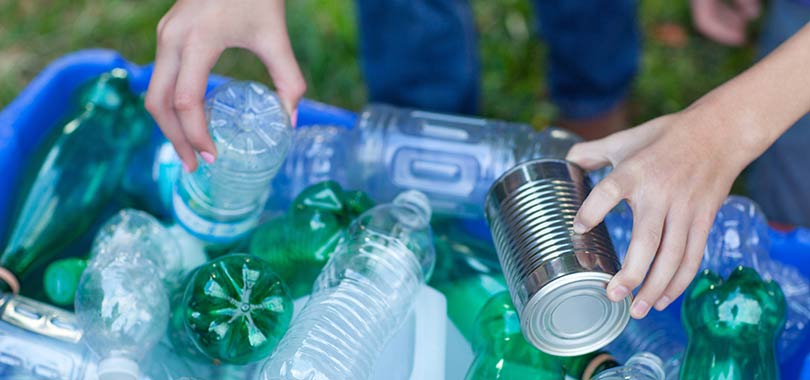 Plastics:
Bottles – rinse
Plastic tubs – rinse, discard lids
Plastic buckets – 5 gallons or less, rinse if needed
Nursery pots – clean
Paper & Cardboard:
Newspaper, magazines, junk mail, phone books, paper bags, cereal boxes, gift and shoe boxes, writing and printing paper.
Cartons (i.e. soy milk and soup boxes) – rinse
Cardboard – remove tape, flatten and cut down to fit inside cart
Metal:
Aerosol cans – MUST be empty to recycle, discard lids
Aluminum and tin cans – rinse
Scrap metal – less than 35 pounds, no larger than 24 inches in any dimension, remove any attached plastic, rubber, or wood. NO automotive parts.